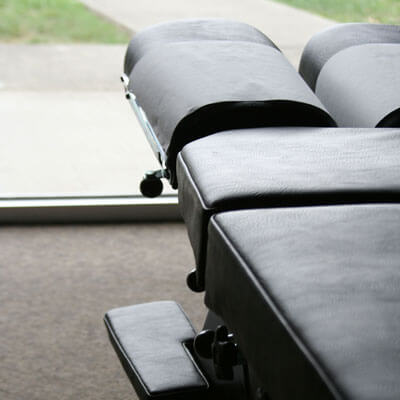 Just like dentists, attorneys, realtors, and any other professionals, we each have the liberty to practice and specialize in our chosen careers. There are many aspects that set the best of a profession apart from the rest, so we'd like to share with you four secrets on choosing an amazing chiropractor.
Secret #1 – They Perform Thorough Evaluations
When speaking with a prospective practice ask about what the first visit will be like. Many people are very excited and desperate to get relief. However, you want to make sure that your chiropractor does a very thorough job at assessing your spinal alignment, nervous system, and overall health and wellness. Some chiropractors use a very detailed and hands-on exam and assess each joint's range of motion. Others may do X-rays, and even spinal scans. These two tools are incredible for finding out exactly what is going on under the surface so that your care can be tailored to what you need! X-rays and scans make each adjustment very specific to you so that you can get the results you're looking for!
Secret #2 – They Take Time to Review Your Results
It's important to be aware that some chiropractors don't adjust on the first day. One of the main reasons is that if your chiropractor does a thorough exam, they should spend time evaluating your exam results. As well they should be interpreting what it means in relation to how you are feeling and how your body is healing in order to create your customized care plan. Since everyone's spine is different, no one patient should be adjusted the same as another. Studying your exam results, like any other doctor who may order bloodwork or imaging, helps your chiropractor get to the root cause of your health issues, and know how to help you have the breakthrough you are looking for! This is why many chiropractors don't adjust on the first visit.
Secret #3 – They Create Customized Care Plans
A sign of a good chiropractor is a well-mapped-out chiropractic care plan. Changing spinal alignment and the nervous system for long-lasting healing and wellness should never be a one-hit wonder or mean that you're only going in when you are symptomatic. Just like any change in your health, it takes repetition over time, and consistency to make a long-lasting change. Most chiropractic care plans range from three months to six months with very severe cases taking longer. Your chiropractor should be able to guide you step-by-step back to health with intention and a plan.
Secret #4 – They Track & Reassess Your Health Periodically
It's super important that changes in your health and wellness are tracked. Doing periodic re-exams can be very helpful in assessing how your body is responding to treatments and whether or not your care plan needs to be changed in order for you to get the best results. Your chiropractor should have re-exams as part of your care plan.
The human body responds beautifully to chiropractic adjustments, but healing does take time. Because most conditions take years or even decades to develop, it can take a little time to feel better. Be patient and know that your care plan is designed to help you have a breakthrough, but you should be feeling and experiencing positive changes along the way.
Chiropractic is one of the most effective healing arts in the world and gets incredible results. Contact us today and ask us about our care!