Women's Wellness at Restoring Life Chiropractic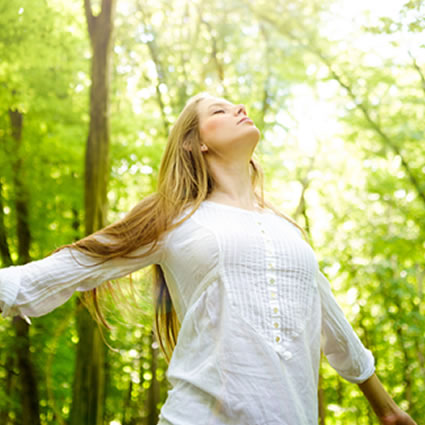 With a natural approach to healing, the benefits of chiropractic care can completely transform your health and wellness!
Whether you're a young woman trying to get your health on track, or a pregnant or postpartum mama, and need extra support throughout your motherhood journey, Chiropractic care is an incredible tool to help you adapt to all the different demands your body will go through as a woman.
Perhaps you're facing health challenges in middle age, or are looking for wellness care to stay active throughout your golden years. Here at Restoring Life Chiropractic, Dr. Eric and Dr. Lauren specialize in women's wellness and are here to help you experience the vibrant health you deserve!
Does This Sound Like You?
"Ladies, if you've thought or said any of the following, you're in survival mode, and as women we tend to get stuck here pretty easily because we're used to putting everything else above our own needs," Dr. Lauren.
"I just want to feel like myself again!"
"I forget what normal feels like, because I'm so used to being in pain and exhausted."
"I've been putting my kids first for so long, I forget what it's like to take care of myself."
"I have tried everything and nothing seems to help!"
Being locked inside an unhealthy body takes a toll on your mind, body and spirit!
But, it doesn't have to be that way. No matter what you've tried in the past, there is HOPE when you have a doctor who is truly dedicated to getting to the root cause of your health and wellness challenges and guiding you through a specific plan to completely turn things around!
What does your spine and nervous system have to do with it all?
Your spine and nervous system (brain, spinal cord, and nerves) control ALL the processes in your body, so any stress in the alignment of your spine can literally change the way your joints, muscles, and even ORGANS function. This can lead to a combination of different health challenges like:
Chronic Pain
Headaches
Anxiety & Depression
Fatigue and Lack of Energy
Numbness & Tingling
Hormonal Imbalance
Digestive Issues
Vertigo
Decreased Immune Function
So many other unresolved health issues can pop up, too.
Take back your well-being by rebooting the system that controls it all!
The good news is you don't have to struggle and settle for mediocre or challenged health.
Women who receive custom chiropractic care tailored to exactly what their body needs at Restoring Life Chiropractic experience
Fewer feelings of overwhelm and burnout
Better emotional regulation
More physical well-being
Less pain, inflammation, headaches and sleep issues
More balanced hormones
More energy & vitality to slay their Mondays and every day
Drs. Eric & Lauren and their incredible staff are waiting to serve their hearts out and help pull you out of the trenches of just surviving to thriving!
Book an Appointment
Reach out to our team so we can help you put yourself first again, reset your nervous system, and reclaim your vitality!
CONTACT US »

Women's Wellness in Arlington TX | (817) 457-3030